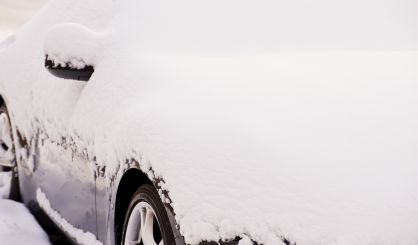 Plenty of snow is expected around southwest Michigan in the next day or so as the season's first winter storm hits. WNDU Meteorologist Mike Hoffman tells WSJM News he expects a total of somewhere between 4 and 7 inches of snow throughout Berrien County. He says the snow will come in bursts.
"There will be sunshine in between," Hoffman said. "So, don't think that it's necessarily over if you see the sun come out. Anybody that's lived here long enough knows that lake effect can be like that sometimes. It can be snowing like crazy just down the road and sunny where you are, or vice versa."
Hoffman recommends waiting until Sunday if you're nervous about driving in slick conditions. That's because he expects Sunday to be sunny. In the meantime, be sure to give yourself extra time if you need to travel somewhere.