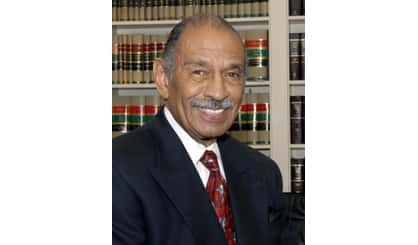 Supporters of Michigan Congressman John Conyers have held a rally where they called on due process to investigate allegations of sexual misconduct against the lawmaker. Supporters say calling on Conyers to resign without an investigation is unfair. NAACP Detroit Branch President Reverend Wendell Anthony spoke with Michigan News Network about the issue.
"Why is it that John Conyers is the only individual to be denied due process of law by the same body which is supposed to uphold and defend the due process of the law," Anthony said.
Anthony says Conyers should get "due process" like other members of Congress facing sexual misconduct allegations. Retiring Congressman Sander Levin today spoke with Michigan News Network and said it's up to Conyers whether or not he should resign.