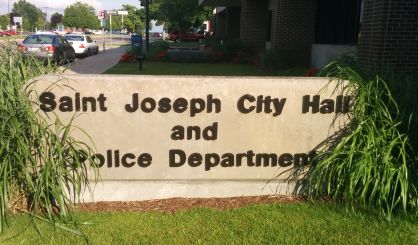 A public forum will be held for residents and St. Joseph City Commissioners to question the 8 applicants for a vacancy on the body. At a Monday meeting, city commissioners settled on a plan to hold a forum with questions from themselves and the public for those hoping to be picked for the two years remaining on former Commissioner Chris Huegel's term. Mayor Mike Garey told WSJM News this new model for filling a vacancy could be repeated in the future.
"Tonight, you heard a lot of ideas, but we started bouncing around the ideas, started boiling them down to the ones that the commission and the folks in the audience agree on, and it's going to be a great policy," Garey said. "I'm really looking forward to December 18."
That's the tentative date for the public forum. The time will be 5 p.m. After the commission and the public grill the 8 applicants, commissioners will settle on 3 or 4 finalists. Then, they'll question the finalists some more before appointing someone. The 8 applicants are Nicole Coar, Al DiBrito, Shawn Hill, Gary Irving, Joseph LoPresti, James Rommel, Lynn Todman, and Kenneth Zimmerman. There had been one more, but that person withdrew.