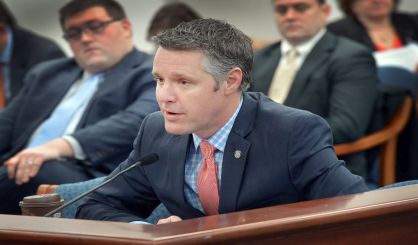 State Senator John Proos is hoping a package legislation currently before a Senate committee will help Michigan students better prepare for their careers. Proos tells WSJM News one bill aims to modernize educational development plans to include talent portfolios for students. Another bill requires schools to provide students with information about the most in-demand job skills in their region.
"It will help to work their curriculum in a way that manages to recognize where they can most benefit the economy in the future," Proos said. "After all, don't we all want to keep our kids right here at home, helping to make them a part of tomorrow's economy?"
Proos says student portfolios could show future employers a student's career or technical experiences and certifications. He has another bill requiring schools to provide students with the most recent available analysis of in-demand occupations in their local economic forecast region.