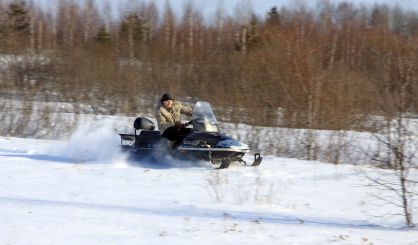 Snowmobile season opened this Friday across Michigan, even though there isn't much snow. John Pepin with the Michigan Department of Natural Resources told Michigan News Network why the season begins December 1st.
"That's because that's the date when contracts for groomers go into effect, but it's about 25% of the time that we start the snowmobile season when there really isn't sufficient snow for riding," Pepin said.
Pepin says the western U.P. tends to get the first substantial snow due to its higher elevations. The state of Michigan has roughly 190,0000 registered snowmobilers.