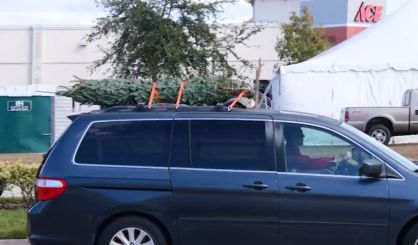 AAA of Michigan is reminding all Michiganders how to properly transport their Christmas trees now that December is here. Spokesperson Susan Hiltz tells us a new survey finds about 20 million Americans have transported a tree without properly strapping it in. That leads to crashes.
"What we've found is that improperly secured Christmas trees were responsible for more than 200,000 crashes that resulted in 39,000 injuries and 500 deaths in the last four years."
Hiltz tells us you can get big fines for failing to transport a Christmas tree correctly. Hiltz says you need to use a roof rack, use quality tie downs, and point the trunk toward the front of your vehicle, among other things. AAA has the guidelines online. You can find a video on the subject right here. You can also find more information here.