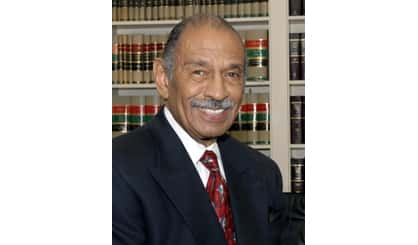 U.S. Representative John Conyers, who is facing allegations of sexual misconduct, was hospitalized Wednesday night. Attorney Arnold Reed spoke with reporters.
"Congressman Conyers was walking around in his home, he felt lightheaded, and they rushed him to the hospital," Reed said.


The Detroit Democrat is now said to be in good spirits. The 88-year old denies the allegations against him and refuses to resign, despite calls from House Minority Leader Nancy Pelosi and other members of Congress.