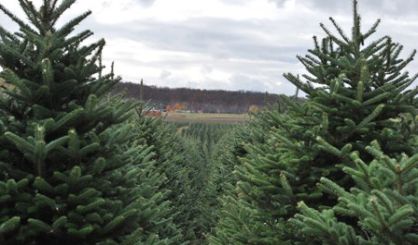 787 Christmas trees have been loaded up and shipped out to a military base in Florida as part of this year's Trees for the Troops program at Wahmhoff Farms in Gobles. The nursery has taken part in Trees for the Troops each Christmas season since 2006. The farm's Betsy Wahmhoff-Perales tells WSJM News it just feels right to send a Christmas gift to the families of those who serve.
"The military, there's so much that they sacrifice, and you can't even put it into words," Wauhmhoff-Perales said. "This is a chance for us to give back."
Wahmhoff-Perales tells us the families of many soldiers can't afford Christmas trees. More than 100 volunteers showed up to Waumhoff Farms on Monday to load up the trees and ship them out. The trees came from farms all over Michigan with Wauhmhoff serving as the drop-off point.