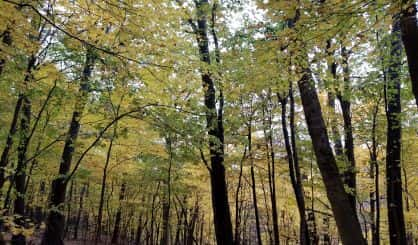 Hunters have fanned out across the state to seek out that prize deer as part of firearm hunting season. It kicked off this week, running through November 30, and Berrien County Sheriff's Department Chief Deputy Robert Boyce tells WSJM News hunters must be cautious. He notes some may face an increased heart attack risk if they're out in the woods lugging things around.
"Most people bundle up to stay warm, and that extra exertion that they have going through the woods or if they are one of the lucky hunters to bag some game, then they've got the additional strain of dragging or towing out an additional 150-200 pound animal," Boyce said.
Boyce also says you've got to treat every firearm as though it's loaded, and never shoot at anything without being sure of what it is. He advises anyone who ventures out into the woods this month to wear hunter orange, noting hunting is allowed in most townships around Berrien County. However, you may not hunt within cities. Finally, always be sure to hunt with a buddy, or at least make sure someone knows where you are and when you're supposed to get back.