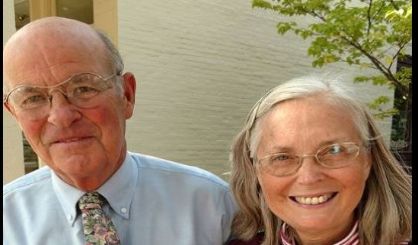 Congressman Fred Upton may not be making a Senate run next year, but another man with southwest Michigan ties who is running is Bob Carr. With Upton bowing out of the GOP race to replace Senator Debbie Stabenow, Carr tells WSJM News he felt it was right to step things up. Carr says he grew up in foster homes all over the St. Joseph area. He now lives on Mackinac Island and tells us historical preservation has been his passion. He took a recent tour of the region and realized whole towns need to be preserved.
"We were looking at Hartford and the stores fronts in Lawrence, and I said, 'This cannot be. We've got to revitalize the towns. They're tired.'"
Carr says he can leverage his experience to build teams that can do just that.
"I just think it's time we focus back on Michigan, and that's just what I've done all of my life," Carr said.
Carr tells us he thinks Debbie Stabenow has lost a Michigan focus while in the Senate. Other Republicans running for Senate include businessman John James, former state Supreme Court Justice Bob Young, and businessman Sandy Pensler.