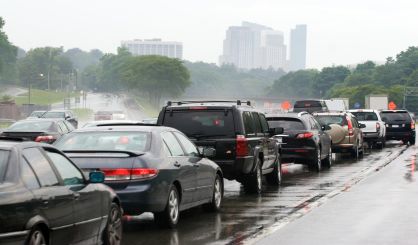 More than $4 billion was lost because of traffic crashes in Michigan in 2015. That's according to the Michigan Office of Highway Safety Planning, which just finished a review of University of Michigan research. The state office's Kendall Wingrove tells WSJM News those monetary costs come in several forms.
"Monetary costs would include medical care, the loss of future earnings, and then property damage and loss," Wingrive said. "Non-monetary losses would include things like pain, suffering, and fear."
Wingrove says this is a stark reminder to pay attention when behind the wheel, buckle up, and never drive drunk. He also tells us traffic crashes in just Berrien County in 2015 resulted in $334 million in losses. In Van Buren County, that number is $242 million. You can find the full report right here.