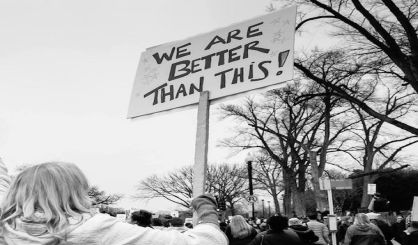 As a judge and state officials prepare to make decisions that will impact whether the world's largest water bottler can increase pumping out of its well near Evart, Michigan, one group is calling on the state to immediately bottle up the whole operation. Nestle has asked the state for a permit to increase its pumping at the White Pine Springs well to 400 gallons per minute, and will face off against Osceola Township in court on Wednesday over construction of the booster station needed to do so. Peggy Case with Michigan Citizens for Water Conservation says her group has proof the current pumping rate is violating Michigan law.
"The law says you can't do environmental damage, and we have proof that this well has already done environmental damage, even at 150 gallons per minute," Case said.
While Nestle says the increased pumping rate would not harm local wetlands, lakes or streams, the group conducted a temperature and depth analysis and found the water level is now too low to support fish. That's a drastic change from a state study done in 2000 that showed abundant trout in the area.