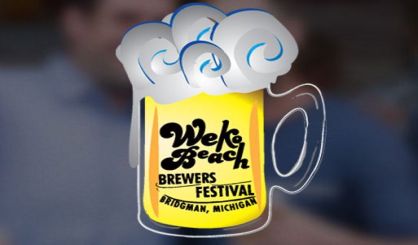 Set for Saturday in Bridgman is the 8th annual Weko Beach Brewers Festival. Calli Berg with the Greater Bridgman Chamber of Commerce tells WSJM News the event celebrates one of southwest Michigan's fastest growing art forms and industries.
"It's a goof fit for us because we are home to several of the breweries that are going to be joining us, and it's an opportunity for our organization to promote one of the prime industries in Michigan and also in Bridgman."
Represented at this Saturday's Weko Beach Brewers Fest will be 21 breweries with a total of more than 80 beers to sample. Berg notes Bridgman itself is home to several up and coming breweries, possibly because of the quality of the water. Saturday's event runs from 1 to 7 p.m. and will also feature live music and plenty of food. Advance tickets to the brewers fest can be bought at WekoBeachBrewersFest.com. You can also find out more right here.