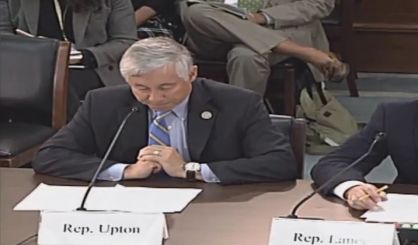 Congressman Fred Upton is still holding out hope legislation to replace the DACA program can be approved within the time frame established by President Donald Trump. He told Michigan's Big Show he was in Kalamazoo this week to hear from young people personally affected by Trump's decision to end DACA.
"I met with a number of Western Michigan University students, all DACA kids," Upton said. "We've got to get this thing done. It's better to do it legislatively than it is to do it by executive order."
President Trump has announced DACA — or, the Deferred Action for Childhood Arrivals — would be phased out in six months. DACA allows individuals who have been brought into the country illegally as children to stay in the United States. It was created by executive order under the Obama administration.