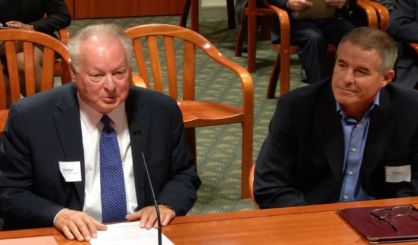 Kinexus is now among the groups on record hoping to see an end to Michigan's Driver Responsibility fees. Testifying in the state House Wednesday about a bill that would do away with them was Kinexus Senior Director of Innovation Duane Berger. He tells WSJM News Kinexus has seen many southwest Michigan workers get hit with the fees, be unable to pay them, and then lose their license.
"They either have to find alternative transportation through family or friends, which isn't always the most consistent, which leads to tardiness an absenteeism and, ultimately, termination," Berger said. "Or, they quit working entirely. In some cases, unfortunately, they drive without a license."
The fees were created in 2003 to solve a budget crunch. They're assessed to drivers for certain offences including drunk driving and reckless driving. However, they're on top of penalties imposed by a judge. More than 300,000 Michiganders collectively owe more than $600 million in those fees. The House is considering a bill to do away with them. Michigan Secretary of State Ruth Johnson has also come out in favor of the plan.