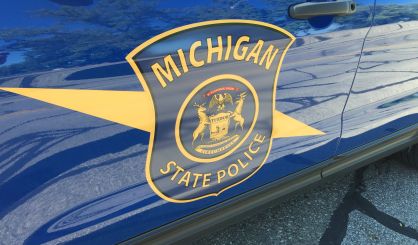 The Michigan State Police says an internal investigation will determine whether the agency's director will be disciplined for sharing a Facebook meme that called some NFL players "anti-American degenerates." Spokeswoman Shanon Banner said in an email Friday that Colonel Kriste Kibbey Etue will be treated the same as any other state police employee accused of misconduct. Banner says if Etue is found to have violated agency policy, she could receive a written reprimand or a five-day suspension.
Etue has apologized, and Governor Rick Snyder says he won't fire her or ask for her resignation. Some legislators, civil rights groups and others want her out. Etue shared a post signed "we the people." It calls NFL players who kneel during the national anthem "millionaire ingrates who hate America and disrespect our armed forces and veterans."
The NFL national anthem protests started last year when former San Francisco 49ers quarterback Colin Kaepernick took a knee during the anthem to protest racial injustice and the deaths of unarmed black men by police. The protests had died down, with only four players kneeling for the anthem in the third week of this NFL season, but ramped back up into the spotlight when President Trump last week called the protesting athletes "sons of bitches" and said they should be fired. More than 200 players took a knee last weekend after that, and the President was widely criticized around the NFL, even from some of his staunchest supporters like New England Patriots quarterback Tom Brady, Patriots owner Robert Kraft, and Dallas Cowboys owner Jerry Jones.
The Associated Press contributed to this report.