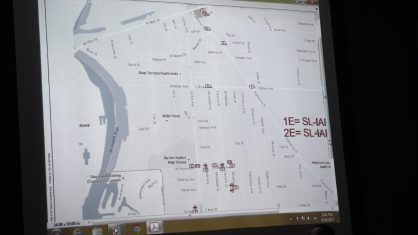 Benton Harbor City Commissioners have shot down, at least for now, a request for the purchase of some public safety cameras. At Monday's meeting, the commission tabled a plan to spend $67,000 on five HD, 360 degree cameras that would assist with crime prevention in key areas of the city. Mayor Marcus Muhammad had privacy concerns, and felt commissioners should be more involved in the placement of the cameras.
"I would like to see some type of policy in place," Muhammad said. "I think the city council needs to be involved as it relates to where the cameras are -placed."
City Manager Darwin Watson said the cameras would be replacements for cameras bought in 2005 which stopped working in 2009. They would be placed along Broadway, May, and Empire, among other places. The matter goes back to committee.