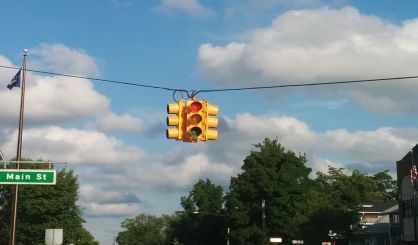 A new initiative begins in Grand Rapids to save live and reduce injuries on the road. The city has a higher-than-average rate of pedestrian-involved crashes with motor vehicles, and Grand Rapids Traffic Safety Manager Chris Zull tells Michigan News Network it really boils down to educating both drivers and pedestrians.
"The law is to yield to pedestrians within the crosswalk," Zull said. "So, we're setting up some enforcement zones around town and having pedestrians and vehicles interacting. If we find a vehicle that isn't doing it properly, we'll pull them to the side of the road, ask them to participate in helping the safety of our community by being knowledgeable about the rules of the road."
It's a multi-year campaign that will focus on education first. No citations will be issued until sometime in 2018.