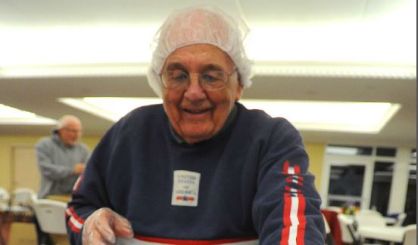 This Saturday, volunteers will gather at a Stevensville area church to package meals for hurricane victims and refugees. Jim Matthews, the minister at Lakeshore Christian Church, tells WSJM News they're working with a group called Lifeline Christian Mission to put together meals assembly line style.
"It's packing a rice and bean mixture," Matthews said. "It goes into a bag and then it's sealed. Then they're boxed and put into shipping crates."
The church is aiming to package a total of 30,000 meals this Saturday. Mathews tells us organizers were originally planning this event just for refugees, but then Hurricane Harvey hit Texas, followed by Irma in Florida. Anyone who wants to help out can stop by the church on Washington Avenue north of John Beers Road this Saturday from 9 a.m. to 1 p.m. You can also donate at LakeshoreChristian.org.