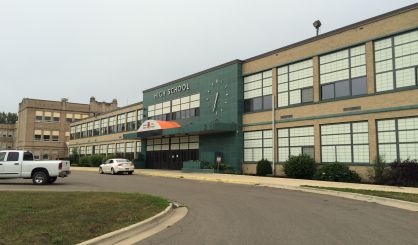 Benton Harbor School Board Trustee Lisa Gulley has avoided censure. At a meeting this week, the board rejected a resolution that would have formally censured her for allegedly violating the code of conduct during meetings and talking board business on social media, among other things. Gulley's attorney, Martin Kirk, said the charges were not fair.
"Communications on social media in that regard are protected by the First Amendment," Kirk said. "It's her opportunity to communicate with her constituents, which are the parents and the voters."
Kirk said respect is a two-way street. The board voted 3 to 3 on the resolution, meaning it failed. Voting yes were Joseph Taylor, Martha Momany, and Angelika MacGowan. Voting no were Marletta Seats, Margaret Gast, and Gulley. Trustee Steven Mitchell was not present.