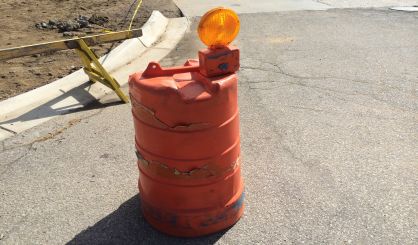 The Michigan Department of Transportation will shut down most of its construction projects around the state for Labor Day weekend to help drivers make it to their vacation destinations safely and quickly. Spokesperson Nick Schirripa tells us there will still be lane changes in effect in some places, though.
"Pipestone Road in Benton Township, Berrien County, the ramps from Pipestone Road to I-94 are closed," Schirripa said. "We're doing some repaving on those, some bridge work on those. So, folks are going to have to detour around that."
By the way, in case you're wondering, the project going on along the Pipestone bridge will not include a resurfacing of the ramps. That'll be done in a few years. Schirripa says other projects with lane shifts in effect include I-94 between Stevensville and Bridgman, and Red Arrow Highway in Stevensville. Van Buren County is all clear. You can get all the info you need at Michigan.gov/MIDrive, or with MDOT's MIDrive app.