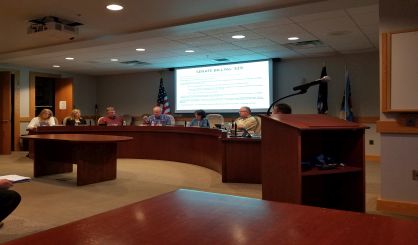 Residents along Wallace Avenue in St. Joseph will lose some of their parking, but at least their street will get reconstructed. That's after St. Joseph City Commissioners Monday night voted to proceed with a Wallace plan which will mean no more parking between Stadium and Lakeshore. The city had to go with that option because it's required to put in a ten-foot path along the street for bikes. If it didn't, the project would lose $460,000 in federal funding. Commissioner Mary Goff said the plan isn't perfect.
"I do think the project needs to be done, but it breaks my heart to know what you have to give up for it," Goff said.
Residents in the area are not pleased they're losing some of their parking options, although there will still be parking allowed on Wallace from Lakeview to Stadium. The overall project affects Wallace between Lakeshore and South State Street. It's hoped the work can be done next summer.