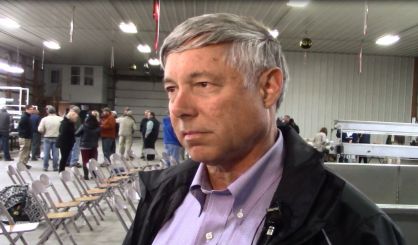 Congress gets back to work next week, and Fred Upton is ready to get a few things done. The Republican congressman from Michigan's Sixth District told Michigan's Big Show this week Congress has to get to work on tax reform. He tells us he doubts anything will come out of President Trump's threats to shut down the government without a border wall.
"We can't have a shutdown," Upton said. "We need adults at the table. We've got a new chief of staff, which is a good thing, General Kelly. So, we'll get through September, and we better see tax reform beginning to move down the field."
Upton has previously told us the tax reform plan will include a reduction in corporate taxes. He also wants to close loopholes. Another big priority will be infrastructure.