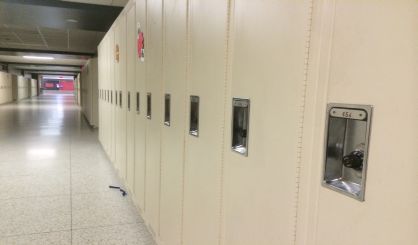 As a new academic year draws closer, state Representative Beth Griffin of Mattawan is applauding the increased funding schools are receiving. She tells us the state legislature last year approved a per pupil funding increase of $60 for K through 12 schools. Some smaller, rural districts are getting $120 more per student. Griffin says the budget also includes another $25 per student for high school students on top of the base allocation. She lauded the focus on career and technical education the funding has. Griffin's office tells us state funding for K-12 education is now at a record amount.
School districts in the communities served by Griffin are estimated to receive the following increases:
· Bangor Public Schools, $274,112;
· Bangor Township School District 8, $3,295;
· Bloomingdale Public School District $304,911;
· Covert Public Schools , $91,409;
· Decatur Public Schools, $213,309;
· Dowagiac Union School District, $542,694;
· Gobles Public School District , $199,063;
· Hartford Public School District, $326,750;
· Lawrence Public School District, $149,602;
· Lawton Community School District, $232,844;
· Marcellus Community Schools, $209,149;
· Mattawan Consolidated Schools, $622,351;
· Otsego Public Schools, $458,226;
· Parchment School District, $395,629;
· Paw Paw Public School District, $491,177;
· Plainwell Community Schools, $579,279;
· South Haven Public Schools, $441,272.