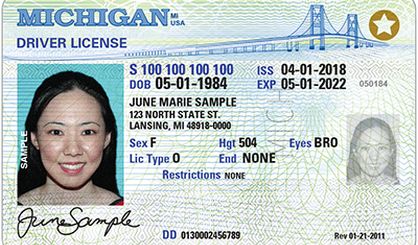 Michigan is set to start issuing driver's licenses today that residents eventually need to board domestic flights if they don't have passports or other accepted documents. New ID standards were created after the September 11, 2001 terrorist attacks. Starting in October 2020, compliant driver's licenses or state IDs will be needed to fly or to visit federal buildings, nuclear plants and military bases unless other acceptable documents are provided. If you already have an enhanced driver's license or ID card, you won't need to make any changes, as that card is already REAL-ID compliant.
There's no extra fee for the card. Residents must bring birth certificates or other approved documents to secretary of state branches. Residents should check their renewal notices when they come in the mail to see whether they've already complied with the new requirements. Michigan already issues REAL ID-compliant licenses allowing travel from Canada, Mexico, Bermuda and Caribbean nations.
The Associated Press contributed to this report.