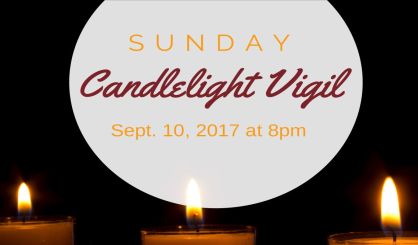 A candlelight vigil for suicide victims will be held next month in St. Joseph. September 10 is World Suicide Prevention Day, and the local event will take place on the veranda of the Whitcomb from 8 to 8:30 p.m. Berrien County Suicide Prevention Coalition Vice Chair Trent Watford tells WSJM News everyone is welcome to come out for the event. He says, too often, those who are experiencing suicidal thoughts do not talk about them, perhaps because of a perceived stigma.
"I think we need to create an environment where people feel comfortable to share if they're struggling or having thoughts of suicide, rather than feeling like they have to keep it to themselves," Watford said. "[We] try to reduce the stigma related to mental health struggles."
The Berrien County Suicide Prevention Coalition wants to change that. On hand for the candlelight vigil will be a counselor. Anyone who's lost a loved one to suicide is asked to come and remember them. This will be the fourth annual Suicide Prevention Candlelight Vigil in St. Joseph.