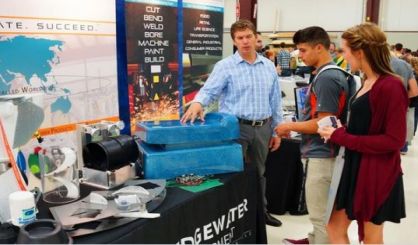 Kinexus is gearing up to hold its fifth annual Manufacturing Day event this October. Spokesperson Mary Morphey tells WSJM News Manufacturing Day is an opportunity for students, teachers, and others to tour local manufacturing facilities.
"Attendees will have the opportunity to learn about the vast array of things that are produced in our own backyard," Morphey said. "They get to see demonstrations by local career and technical education students and robotics teams. Then, employers who attend and have booths can show off what they make."
The manufacturers also get to show off what they do and engage in some recruiting. Morphey tells us they're hoping for as many as 2,000 people to take part on October 6. Kinexus is organizing two separate Manufacturing Day events. They'll be held at Bosch in St. Joseph and at AACOA in Niles. The all-day events will also feature legislative round tables. Anyone interested in signing up to take part in Manufacturing Day by following this link.