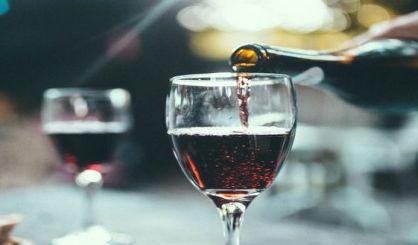 An open house will be held this month for Lake Michigan College's wine making program for anyone interested in enrolling. LMC Director of Wine and Viticulture Mike Moyer tells WSJM News he's frequently contacted by all kinds of people who want to know more.
"Different people from different backgrounds," Moyer said. "Some people have an education already, some people are just going to be in college for the first time, and some are entrepreneurs."
Moyer tells us he and other leaders of the wine making program will be on hand for this month's open house to answer questions. It will be held at the Lake Michigan Vintners wine tasting room in Baroda on August 23, but they're asking anyone who's going to RSVP by next Friday. You can do that by emailing lmorris@lakemichigancollege.edu or by calling 269-599-3101.