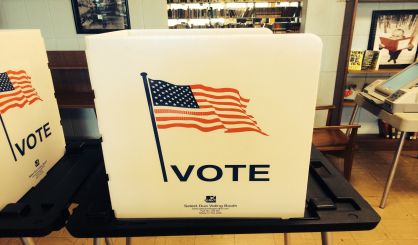 November's elections in Berrien County will feature brand new voting machines in some communities. Berrien County Clerk Sharon Tyler tells WSJM News they're thanks to a state grant the county received recently. Soon, elections workers around the county will train on the new machines, and then they'll start to be rolled out come general election time.
"At this time, we're talking about the city of Benton Harbor and the city of St. Joseph," Tyler said. "So, on August 25, we will begin with training."
Tyler tells us the new machines will have you filling in ovals, instead of connecting lines. The machines also feature new accommodations for the disabled, along with internal changes that make life easier for election workers. Tyler tells us they do connect to the internet, but that's only when their modems are physically plugged into a line. Before that happens, the machines will already print out the vote totals on a tape.