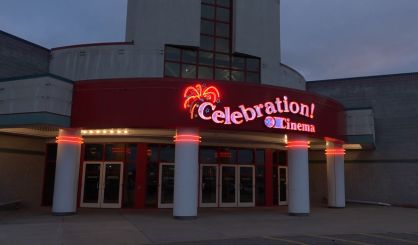 Coming soon to a theater near you will be restaurant style food and alcoholic beverages. Celebration Cinema's Steve VanWagoner tells WSJM News they're adding in a new bistro at the Benton Harbor location to complete the luxury sort of experience they've been aiming for there.
"With power luxury reclining seats will come a new food and beverage model, which is fresh-prepared foods and a full bar," VanWagoner said. "You'll be able to get flat bread pizzas, sliders, and there will be a full bar for the enjoyment there at that theater."
Van Wagoner tells us they'll still have the normal movie snacks, like popcorn and candy. It's just now you can get a meal and do the whole dinner and a movie experience at one location. The new bar and freshly-prepared foods will start to be served up by the end of September. They will not change ticket prices.