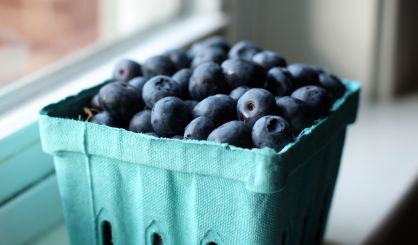 The 54th annual National Blueberry Festival gets started this Thursday in South Haven. Susan Diepen, with the chamber of commerce, tells WSJM News the event attracts thousands to town each year. Not only are there activities all over South Haven, but there will be no shortage of blueberries to try.
"We have Blueberry Central happening at the Huron Street pavilion all weekend long, and a lot of the local farmers will be there selling their fresh blueberries, as well as blueberry pies, plants, jams, jellies," Diepen said. "If you name it. If it's got blueberries in it, it's probably for sale."
Diepen tells us the live music is all free, there will be runs and walks, kids can take part in blueberry pie eating contests, and the parade is set for Saturday. You can find the whole blueberry festival schedule right here.