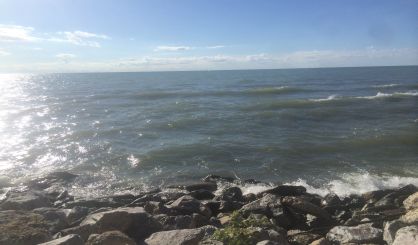 Lake Michigan is expected to be choppy Friday and into Saturday morning. WNDU Meteorologist Cindi Clawson tells WSJM News because of a cold front coming into southwest Michigan.
"That could be pulling up waves in the five to even ten foot range," Clawson said. "So, these are going to be pretty significant waves."
Clawson tells us you should avoid going into the lake Friday and Saturday if you see the flags out. It's also potentially dangerous to go out on the pier. Things are expected to calm down by Sunday.