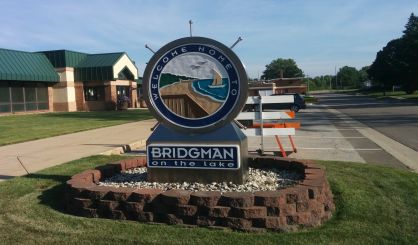 Bridgman residents are being invited to come out to a meeting set for Monday on the community's next master plan. A master plan is a document that guides development in a community for several years down the line. Assisting Bridgman is forming the next plan is the Land Information Access Association, which runs a program focused on resiliency. Spokesperson Matt Cowall tells WSJM News they want to get citizens involved and hear their input.
"It's a really exciting opportunity for citizens to have a say in how resources are allocated and what sort of approaches are used locally," Cowall said. "That local lens on those bigger issues is an extremely important part of a master plan, and we would really encourage anyone in Bridgman to attend these master plan meetings which begin on July 31."
Cowall tells us Bridgman's master plan will account for things that could happen down the line which the community might not be able to control. That would include economic downturns or issues with shoreline management. The meeting is Monday at 7 p.m. at the Weko Beach House. Other meetings will be held in the next two months.