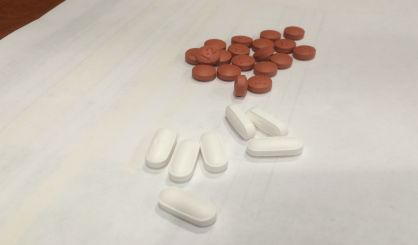 It's just a drop in the bucket, but the Centers for Disease Control is awarding $12 million dollars to 23 states and the District of Columbia to fight opioid addiction. Michigan is one of them. Most of it will be spent setting up prevention programs and better ways to track overdoses. CDC blames doctors for over-prescribing the drugs. C. Dennis Simpson, of Western Michigan University,tells WKZO News doctors have already responded by prescribing fewer opioids and at lower doses.
"It's bad," Simpson said. "It's much worse than some other states than Michigan. If you talk about Ohio, West Virginia, many others. It's much worse. It's mostly prescriptive."
Simpson says what's needed are more treatment programs for those who are already addicted. $45-billion dollars to address the opioid problem was tacked onto the latest U.S. Senate healthcare rewrite, but that amendment is said to be one of the elements that is causing it to lose support among conservatives.