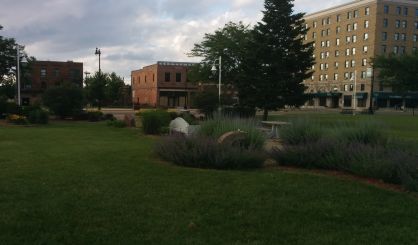 A new partnership between Benton Harbor Area Schools, the YMCA, the Boys and Girls Club, and others is enabling children in Benton Harbor to take part in positive, educational activities this summer at three area parks. "Summer Impact" offers the young people a chance to play basketball, take drama and art classes, and get free meals. The YMCA's Jerry Price tells us lots of kids come out to Hull, Broadway, and City Center Parks each day for the programs.
"100 kids a day are in that program, which is absolutely outstanding for us," Price said. "That means there are 100 kids daily who are exposed to great mentors who are building relationships with other caring adults."
Summer Impact has also hired 24 teens from Benton Harbor to help run things, and Price says they're gaining valuable life experience. The coalition is already planning for next summer.