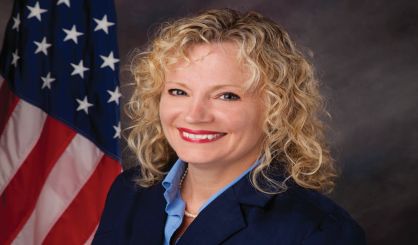 It's been a busy session for the Michigan House, and state Representative Beth Griffin is satisfied with what lawmakers have been able to accomplish. Now that she's home in Van Buren County for the summer, Griffin tells WSJM News she's glad to have helped approve legislation creating an opioid education curriculum.
"My bill would allow that curriculum to be available to districts if they wish to use it, and I believe that's a big step forward in better preparing teachers in the classroom," Griffin said. "Right now, there's just not any formal curriculum available that deals specifically with opioids."
Griffin says the biggest thing she accomplished so far this session was helping to pass career training legislation, allowing high school students more flexibility when picking which classes to take if they're interested in computer science. She wants to address auto insurance reform when she goes back to Lansing in September.