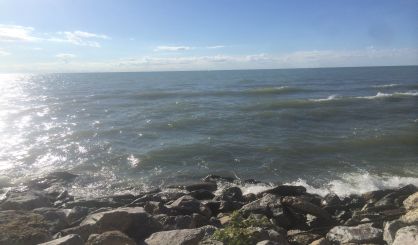 Michiganders are asked this week to consider the threats posed to the state by invasive aquatic species. Under a resolution co-sponsored by state Senator John Proos, July 2 through 8 has been declared Aquatic Invasive Species Awareness Week. Proos tells us the Asian carp, in particular, is a major threat.
"It's unacceptable that the federal government hasn't taken action on this, and I understand, though, members of Congress in Washington, D.C. continue to fight hard so that we continue to protect the Great Lakes," Proos said.
More than 180 invasive aquatic species have been found in Michigan. Proos tells us some of them are harmful to native species and industry. You can find out more at Michigan.gov/Invasives.