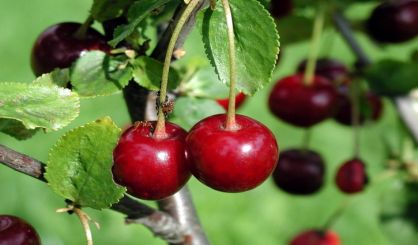 The 44th annual Tree-Mendus Fruit Farm's International Cherry Pit Spitting Championship is tomorrow in Eau Claire. Qualifying will start at 10 a.m., with the championships starting at 1 in the afternoon. The farm's Monica Teichman tells WSJM News the pits can often fly as far as 40 feet, and all the competitors work on developing unique styles.
"Every person who does this has their own little way of doing it, whether it's curling their tongue or if they just blow really hard," says Teichman. "A lot of these people who come every year have certain ways they can get the distance themselves."
There will be different classes for the qualifying rounds, and winners from each category will compete against each other in the afternoon. Brian "Young Gun" Krause, who holds the world record for cherry pit spitting, won last year's championship.