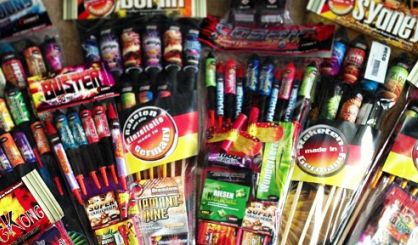 Michigan State Fire Marshal Kevin Sehlmeyer is hoping everyone has a safe Fourth of July weekend, and that's why he's putting out a safety advisory about fireworks. Sehlmeyer tells WSJM News there's one big circumstance that leads to someone getting hurt by a firework.
"A lot of it is just being too close to the firework when it goes off," Sehlmeyer said. "Also, the firework didn't appear to light, and then people go too close to it thinking that they're going to relight it. Or, the firework was a dud, and then they're trying to relight it to get it to actually go."
Sehlmayer recommends you just let that dud go. Toss it in a bucket of water. Also, he tells us teenagers are the people most likely to be injured by fireworks and that no one under 18 should be allowed to handle them. Finally, Sehlmeyer advises against using fireworks anywhere near a structure or trees. That way, he says you can avoid a fire.