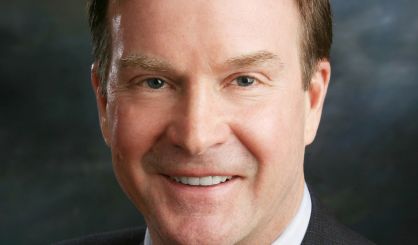 Michigan Attorney General Bill Schuette wants the petroleum pipeline which runs under the Straits of Mackinac to cease operation. Michigan News Network Lansing Bureau Chief Tim Skubick tells us Schuette has plenty to say about Line 5.
"He also comments on a report that was done on the safety risks of the pipeline under the Straits of Mackinac, and the report said it could operate indefinitely," Skubick said. "The attorney general said he does not agree with that at all."
Line-5 was built more than 60 years ago. It stretches 645-miles, transporting some 540,000 barrels of oil and gas per day. Schuette suggests a tunnel under the Straits of Mackinac would a safer option.