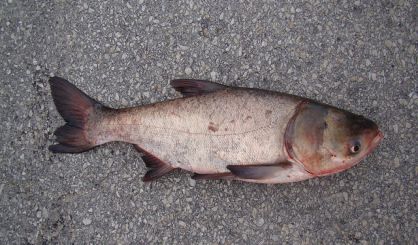 State Senator John Proos is again calling on the federal government to take immediate action to keep Asian carp out of Lake Michigan. He has put forth countless resolutions in Lansing pushing for the separation of the Chicago River system from the lake and for Washington to release the U.S. Army Corps of Engineers report on long-term solutions.
"The Great Lakes continue to be under threat and an imminent danger really is in place now that the Asian carp has been found alive past the electronic barrier that the (U.S. Army) Corps of Engineers had hoped would do the job," says the St. Joseph Republican. "It's unacceptable that the federal government hasn't taken action on this, and I understand, though, members of Congress continue to push hard to fight to ensure we protect the Great Lakes."
A live Asian carp was caught just nine miles from Lake Michigan last week, well beyond the barrier south of Chicago. Congressmen Fred Upton and Bill Huizenga have joined U.S. Senator Debbie Stabenow in urging the Trump administration to do something now. Proos says if Asian carp manage to get into Lake Michigan, they will destroy the ecosystem and both the commercial and recreational fishing industries for all Great Lakes states.