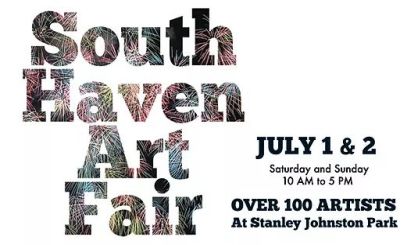 As many of 50,000 people will converge on South Haven this weekend for the 59th annual South Haven Art Fair. Center for the Arts Director Thea Grigsby tells WSJM News they invite around 150 artists from all over the region to come and sell their creations.
"A lot of people come out to buy their art for the year, and it's not just fine arts," Grigsby said. "There's a wonderful bunch of sculptors out there. There's pottery, there's jewelry….There's sort of something for everyone."
The art fair is held at Stanley Johnston Park Saturday and Sunday. There will be Michigan-themed food booths set up and live patriotic music will be performed Sunday starting at 2 p.m. Everyone is welcome, and it's free to get in.