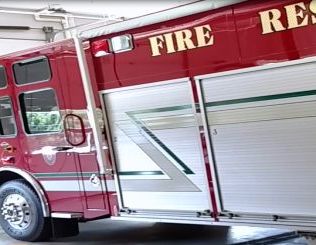 A huge fire continues to burn in southwest Michigan on the border to Indiana at a recycling facility in St. Joseph County. White Pigeon Assistant Fire Chief Tyler Royce tells Michigan News Network the fire began Monday afternoon and burned some 15 acres of the 35 acre facility for Greenstream Recycling on M-103, but it's now under control.
"There's a very large pile of wood waste burning," Royce said. "It's too much different from it did last night."
Royce expects that fire to take a week or two to burn itself out because of the amount of wood and fuel. No one has been hurt.