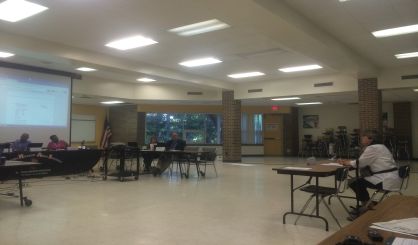 There will soon be a new face on the Benton Harbor Area Schools Board of Education. It's Margaret Gast, who was picked Tuesday to fill the vacancy created with the resignation of Elnora Gavin. Gast — no relation to Harry Gast — told WSJM News she wants to see the district returned to how she remembers it in the 1960s. She also views the partnership agreement with the state as both constrictive and an opportunity.
"I do think that the parties who have come forward and are the partners can definitely help the Benton Harbor Area Schools become a better, stronger school system," Gast said.
Gast grew up in St. Joseph, lived in Minnesota for more than 30 years, and now lives in Benton Township. She's previously served on some health boards in Minnesota. She beat out Trenton Bowens, who got one vote Tuesday. Also interviewed were Antquanetta Dawkins, Leroy Lane, and Lue Buchana. Gast will be sworn in at a future meeting.