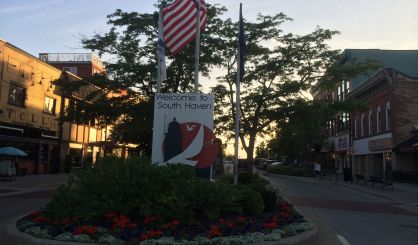 The South Haven Police Department has big law enforcement plans for the Fourth of July weekend. Sergeant Patrick Carlotto tells WSJM News they'll have more than 75 officers from multiple departments stationed all over town, many at the beach.
"There will be checkpoints for you to come into the beaches," Carlotto said. "The beaches are going to be in a fenced in area, so you walk in through a checkpoint. There will be no fireworks or alcohol allowed on the beach."
Police will arrest you if you're caught with booze on the beach, and Carlotto tells us lots of police will be manning traffic points. South Haven's big fireworks show will be on Monday, July 3. They'll also have the art fair going on all weekend.