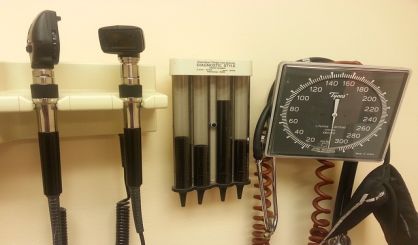 With Father's Day just about here, dads everywhere are being reminded of the importance of going to the doctor. Men are less likely to see their doctors than women, and in general are less aware of medical symptoms. According to the CDC, women between 18 and 64 visit the doctor 57% more than men do. Family physician Douglas Felts, with Kaiser Permanente, tells us societal norms probably are one big reason why men don't see doctors more often.
"Part of this is really cultural, that men avoid the doctor because we've been taught in our culture that we're the 'fixers,' that we're responsible for fixing things. We go out and do things, and fix problems."
However, Felts says doctors are there for their patients, to help them have long and healthy lives. He tells us it's especially important for men to keep their hearts healthy` because heart disease is still the leading cause of death in the United States.