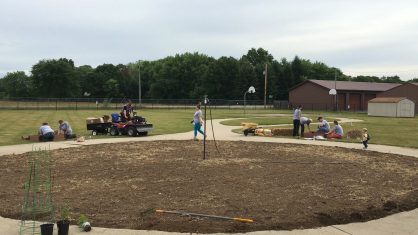 The LOGAN Autism Learning Center is the beneficiary of a United Way Day of Action with American Electric Power. Volunteers are putting in raised garden beds for the students to get some hands-on learning according to the LOGAN Center's Kristen Weir.
"We have tomatoes, cucumbers, some lettuce, zucchini, squash and peppers, and I think some green beans," Weir said. "So, we'll definitely have a good assortment of vegetables and fruits, and also some flowers so they can have cut flowers."
AEP's Brendan Kusisto tells WSJM News they were happy to help.
"The kids at the LOGAN Center is going to start with seeds, grow some sprouts, bring them out here and plant them, hopefully leading to some vegetables," Kusisto said.
More work is being planned for the garden at the school for next year.