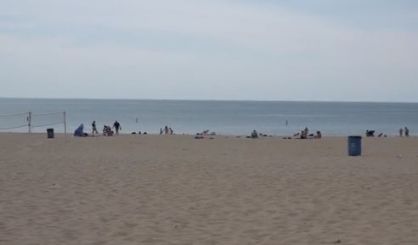 The Berrien County Board of Commissioners has created a new ad hoc committee tasked with making recommendations for keeping Silver Beach safe. The move comes after a couple of assault situations at the beach Sunday. Berrien County Board of Commissioners Chair Jon Hinkelman tells WSJM News the county's goal for Silver Beach is clear.
"The ad hoc committee is primarily going to be one for public safety," Hinkelman said. "This is a public safety issue. County Sheriff Paul Bailey will run the lead. I'm sure that the conversation we have will be about what we can do, what we can think about doing, what has been done, and then try to find out what we can do to provide a safe environment to enjoy."
Sitting on the committee will be Hinkelman, Berrien County Commissioner Bill Chickering and Berrien County Administrator Bill Wolf. Hinkelman tells us they're also inviting the sheriff, and the mayor and city manager of St. Joe to join. Berrien County Sheriff Paul Bailey recently announced he's changed patrol strategy for the beach. He's now keeping deputies down there until the park closes each night. There's no timetable for the ad hoc committee to come back with recommendations.