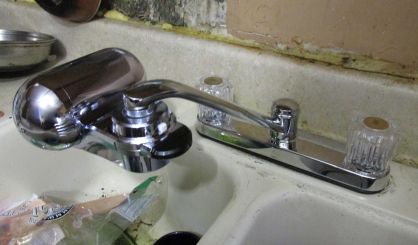 The director of the Michigan Health Department has been charged with involuntary manslaughter in connection with the Flint water crisis. Attorney General Bill Schuette announced the charges against director Nick Lyon Wednesday morning.
"Nick Lyon, director of the Michigan Department of Health and Human Services, has been charged with two felonies under Michigan law, involuntary manslaughter and misconduct in office," Schuette said. "Mr. Lyon failed in his responsibilities to protect the health and safety of citizens of Flint."
Four other people, including former emergency manager Darnell Earley, have also been charged with involuntary manslaughter in the death of 85-year-old Robert Skidmore who died from legionnaire's disease. Also charged today was Dr. Eden Wells, the chief medical officer for the state. She's been charged with misconduct in office. There have been a total of 51 criminal charges brought against 15 former and current state officials tied to the water crisis.