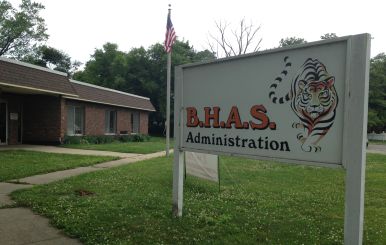 Benton Harbor Area Schools will get a little extra help as it aims to meet all terms of its partnership agreement with the state. This week, the board of education authorized Superintendent Dr. Shelly Walker to create the new position of partnership agreement accountability assistant. Walker told WSJM News this person will go from building to building to make sure everyone's doing what they should be doing.
"We need someone to monitor that Benton Harbor Schools is fulfilling its end to do what we're saying so that when we are assessed, we get 100%," Walker said.
The partnership agreement is what is preventing the state from shutting down three struggling buildings at Benton Harbor Area Schools. The treasury department will pay half that person's salary. Also this week, the board authorized the hiring of a weight room manager. It's hoped having that staff member will ensure access to the weight room for all athletic teams, and not just the football players.